Due to COVID-19, we are open by appointment only to accommodate our maximum occupancy of 5 shoppers at a time.  To make an appointment for pointe shoes, please book below.  If you want to shop or get dance shoes, please contact us at petitjetedance@gmail.com to schedule an appointment.
The perfect fit.
Petit Jeté Dance Boutique carries clothing, accessories and shoes for all types of dance. If your passion is ballet, tap, jazz, contemporary, hip-hop, ballroom, theater or competition, come and visit us for the latest styles and selection.
We're always happy to meet with instructors to find the best prices for teams and studios. Whether you need leotards in a specific color for class levels, recital or competition wear, we'll be happy to set up an appointment to work with you.
We offer pointe shoe fittings by appointment only so students can get undivided attention. Students can become part of our pointe shoe club, earning a 25% discount on their tenth shoe purchase.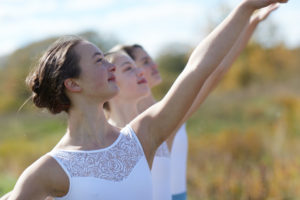 If you would like to set up a time to meet, please email us at petitjetedance@gmail.com or message us on Facebook.
Petit Jeté Dance Boutique is located at 124 Maine Street, Suite 19, in Brunswick, Maine. We are open Tuesday from 10 a.m. to 5 p.m, Wednesday from 1 to 7 p.m., Thursday from 10 a.m. to 5 p.m., Friday from 1 to 7 p.m., and Saturday from 10 a.m. to 2 p.m. For more information, call us at (207) 370-7891 or email us at petitjetedance@gmail.com.
Schedule a pointe shoe fitting
Please use our booking calendar below to request an appointment for pointe shoe fittings. Days in blue are available. Click on a day and then select your desired fitting time. Fittings can take up to an hour.