We will be CLOSED beginning Thursday, July 29th and reopen in our new space on Sunday, August 8th. We will now be located on the main level of the Senter Place building, right as you come in the front door! If you need anything in a pinch, please email us and we can try to accommodate you as best as possible. See you all in our new space August 8th at 11am!
May 24, 2021 marks a huge milestone for the state of Maine and the United States. Vaccinate individuals are no longer required to wear a mask in most settings. Here at Petit Jeté, we are asking you to please still mask up while shopping with us. And here is why:
1. Many of our younger dancers are not eligible to be vaccinated at this time, we want to keep them safe.
2. Our store front is small, lacks natural air flow, and it is difficult to distance.
3. Our teen dancers may choose not to be vaccinated or are not fully vaccinated at this time.
We will continue to keep an eye on the CDC guidelines and will reevaluate our requirements in the future.
We will no longer be requiring appointments for shopping starting tomorrow! As always, pointe shoe fittings can only be accommodated to those who have scheduled a fitting.
Our new hours are:
Sunday- 11am to 4pm
Monday- 11am to 6pm
Tuesday- 11am to 6pm
Wednesday- 11am to 6pm
Thursday- CLOSED
Friday- CLOSED
Saturday- CLOSED
If you would still rather have a private shopping appointment, please email us at petitjetedance@gmail.com and we will find a time outside of our current hours to assist you.
Thank you for supporting us during this difficult time. We love all of our customers and appreciate your dedication to our small business
The perfect fit.
Petit Jeté Dance Boutique carries clothing, accessories and shoes for all types of dance. If your passion is ballet, tap, jazz, contemporary, hip-hop, ballroom, theater or competition, come and visit us for the latest styles and selection.
We're always happy to meet with instructors to find the best prices for teams and studios. Whether you need leotards in a specific color for class levels, recital or competition wear, we'll be happy to set up an appointment to work with you.
We offer pointe shoe fittings by appointment only so students can get undivided attention. Students can become part of our pointe shoe club, earning a 25% discount on their tenth shoe purchase.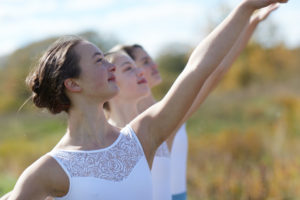 If you would like to set up a time to meet, please email us at petitjetedance@gmail.com or message us on Facebook.
Petit Jeté Dance Boutique is located at 124 Maine Street in Brunswick, Maine. For more information, call us at (207) 370-7891 or email us at petitjetedance@gmail.com.